Supercar Manufacturer Acquires Sleek New Domain – Lucra.Cars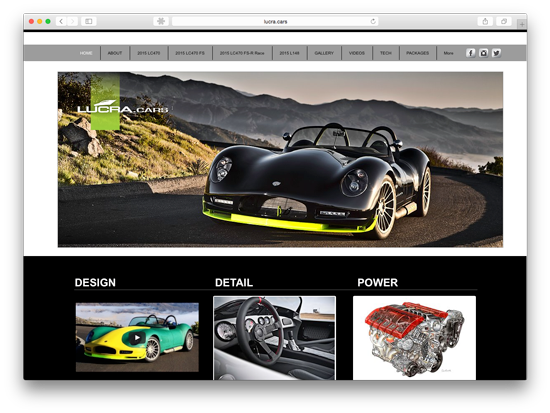 Lucra Cars is an American handmade supercar manufacturer specializing in cars that are both extremely lightweight (2,000 pounds) and exceptionally powerful (500+ horsepower). You may have seen their LC470 model featured on Top Gear or maybe even being driven by Tej in Fast & Furious 6.
Since 2005, the manufacturer's website has been LucraCars.com. However, in October 2015 Lucra made history by becoming the first automotive company to make the move to the .Cars domain ending. Lucra decided to upgrade their main domain and website to Lucra.cars. Just like their vehicles, Lucra's new domain is a reflection of today's newest technology combined with a powerful name – free of any superfluous letters. The result is a shorter, more memorable, and mobile-friendly web address. To top it off, Lucra.Cars aligns seamlessly with the branding across their social media platforms – LucraCars on Facebook, @LucraCars on Twitter & Instagram, and #LucraCars.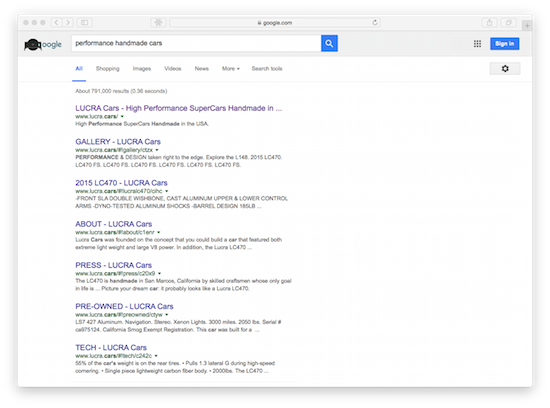 With their upgraded domain name, Lucra can be easily found online. Searching for terms like "Lucra,"' "LC470," "performance handmade cars," and "handmade custom cars" all yield Lucra.Cars as a top search result.
In this digital, highly competitive age, consumers just have too much to filter out. Building your brand is paramount to success. When asked why Lucra made the switch, the company's founder and CEO Luke Richard said, "Upgrading our website was such an obvious choice… Manufacturing high performance supercars requires extremely high levels of quality, efficiency, and effectiveness in each component. With that in mind, just as we streamline the build of each car, our new domain streamlines our online presence. It's our name, without anything else getting in the way… it's the perfect compliment to our brand."
For automotive manufacturers that are interested in migrating their site to a .Cars / .Car / .Auto domain, we offer a complimentary white glove migration service to ensure that SEO, page ranking, and emails are all maintained. To secure your .Cars / .Car / .Auto domains now, search for your business name at the link below or contact us.