MarketPunch Moves to .Auto Domain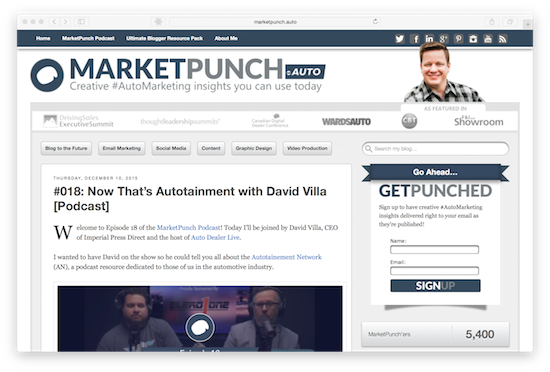 MarketPunch was founded in 2013, by Jason Stum, as an online resource for anyone in the automotive industry who is responsible for the digital marketing efforts in their dealership or automotive group. The site – providing tips, tricks, & how-tos for email marketing, social media, blogging, video production, graphic design, and data analysis – is now recognized as one of the leading podcasts and automotive marketing experts in the industry.
Initially established as MarketPunch.com, Jason Stum recently re-launched the site as MarketPunch.Auto – making the brand industry-relevant and instantly recognizable.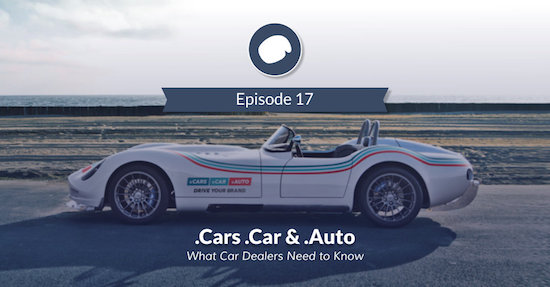 Hear It For Yourself
Jason, with 7 years of experience in the automotive retail industry, prides himself on thinking analytically – always trying to dig in and discover what really makes something work, what makes it successful (or not). So it's no surprise that when he invited our COO, Mike Ambrose, to be a guest on his podcast, that he wanted to dig in and address the questions that other automotive marketers or dealers may have about making the switch to the .Auto domain. One of those potential questions was in regards to availability of the new domains, and according to Jason:
"You're not gonna have the squatters who are scooping up the domains in bulk. Your chance of actually getting the domain that's going to work for you is better. And if you're interested in one of those geo-targeted domains, Detroit.Cars, whatever it is, the chances of you getting that are better…"
He continued on to note that:
"Google knows that these domains aren't cheap and that if someone has a .Auto, .Car, .Cars domain that it is a serious business behind it and if they follow best practices and if they have good content and a good user experience and everything else, I think that, ya know, that it's, that potentially Google can put some serious weight into that…"
The Transition
Marketers can rest assured that SEO, page ranking, and emails will all be preserved – especially when taking advantage of our complimentary white-glove migration services.
"I have to say it went off without a hitch. It started at night, by the morning it was done. And then as I Googled myself, within a day, Google had already processed all the new pages, everything was showing up MarketPunch.Auto, so there wasn't a lapse from the search engine side as it reinducts the new domain," reported Jason.
MarketPunch.Auto currently ranks #1 on Google for 'Market Punch' and #4 for 'Jason Stum' (only below his own LinkedIn, Twitter, and Facebook profiles).
So what's Jason's overall takeaway from this experience? "This is a pretty good investment in my opinion."
To secure your .Cars / .Car / .Auto domains now, you can search for your company's name at the link below or contact us.