.Cars / .Car / Auto Now Globally Available
Start your engines! .Cars, .Car, and .Auto domains are now exclusively available for trademark owners for a limited time.
.Cars, .Car, and .Auto domains present a unique opportunity for dealerships and other automotive businesses to secure more relevant and memorable web addresses.
Mobile Life
There is a growing need for short and relevant domains that customers can recall and easily type in (ex. STLmotorcars.com vs. STL.Cars).
Location, Location, Location
Geographic possibilities provide businesses with new opportunities to acquire customers via search engines (ex. BayArea.Cars, LA.Cars, PhillyUsed.Car, FL.Auto).
Uniformity
Create uniformity in branding and marketing across websites, social media handles, and hashtags. (ex. SmithGroup.Cars, @SmithGroupCars, #SmithGroupCars)
Track It
Domains can also be used to track different campaigns and engage with customers (ex. HolidaySale.Auto, ModelUnveiling.Car).
Premium Names
All .Cars, .Car, and .Auto domains are available for the same price – meaning businesses can register premium names without premium fees. (ex. OC.Cars, Midsize.Car, V8.Auto)
With this new portfolio of domains, automotive businesses can promote a portfolio of brands, market new vehicle models, connect customers with local lots, and perhaps one of the best reasons – to register their city name or geography.
Non-trademark owners are encouraged to preregister their names now at their registrar of choice, such as Network Solutions or 101Domain. These domains will be awarded on a first-come, first-served basis starting on January 12th during the priority registration period. General availability opens on January 20th.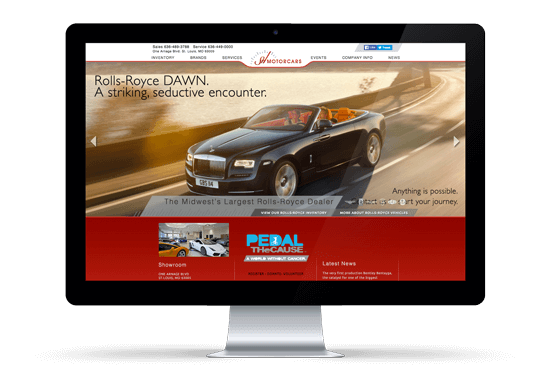 Be sure to check back with the Go.Cars blog during the upcoming days and weeks – we will be highlighting a number of early adopters who specialize in different sectors of the automotive industry and explain how their new .Cars, .Car, or .Auto domain has helped their business.
In the meantime, dealers, OEMs, suppliers, and all other businesses can begin securing their automotive-specific domains and find tailored suggestions on the new Go.Cars homepage.